LLC ANNUAL GOLF OUTING Raffle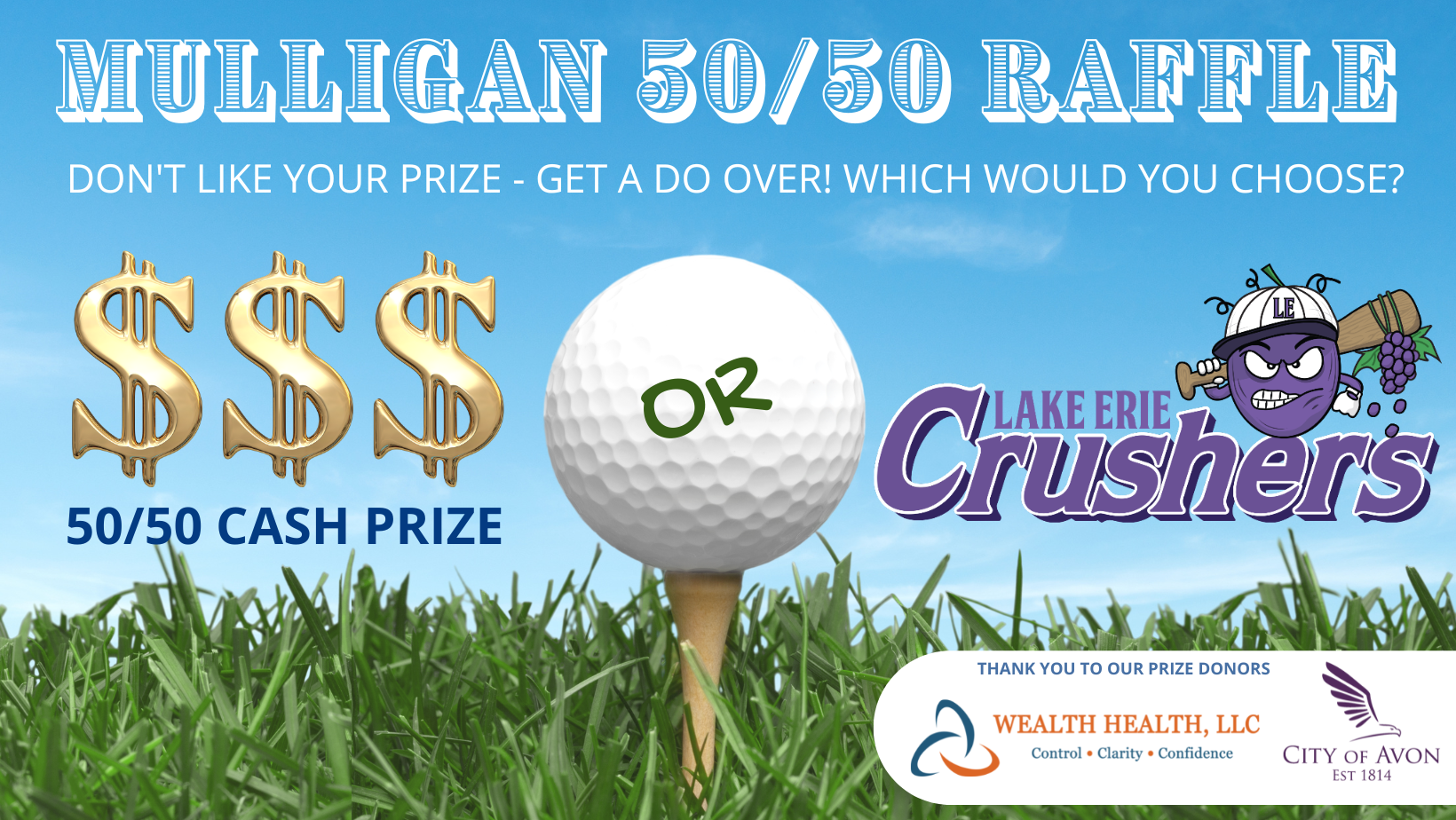 mulligan 50/50 raffle
Ever win the item at a raffle, only to have the next prize be even better? Well, we've taken that worry away with our Mulligan 50/50 Raffle! Don't like your prize, you get a do-over! The winner of this year's Annual Golf Outing 50/50 will get the chance to choose if they'd like to take the cash prize (1/2 of the funds raised) OR the Lake Erie Crushers Game & Fireworks Package for Friday, August 26th. This package includes 12 tickets to the game and fireworks show post-game, 3 parking passes, and a $400 food and drink voucher! Which prize would you choose?
Tickets can be purchased below
1 Ticket – $5                3 Tickets – $10                 8 Tickets – $20
The winner will be drawn at the end of our Monday, August 18th Annual Golf Outing. Winner need not be present, so get your tickets today!
Current total is $120
$60
IS THE WINNER'S SPLIT!
CRUSHER GAME & FIREWORKS PACKAGE

INCLUDES:
12 Tickets to the FRIDAY, AUGUST 26TH LAKE ERIE CRUSHERS GAME including fireworks!
3 Parking Passes
$400 Food & Drink Voucher