LEG UP ON LEADERSHIP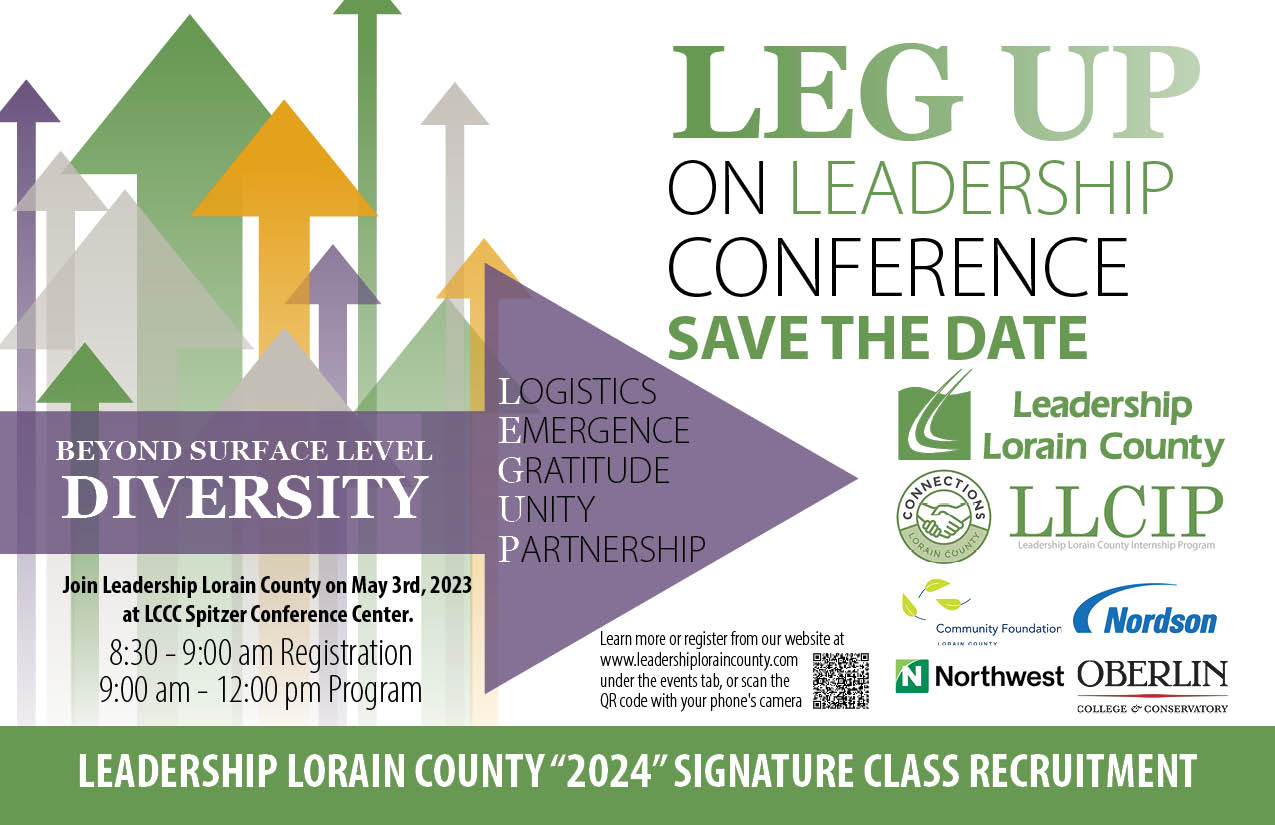 EVENT INFORMATION
We're excited to invite you to this year's LEG UP on Leadership Conference, and the 2024 Signature Class Recruitment Event on Wednesday, May 3rd.
Check-in will begin at 8:30 AM, with the presentation from 9:00 AM to Noon.
This year's event focuses on "Beyond Surface Level Diversity". It will feature a Keynote Speaker, panel discussion, and more! Join other LLC alumni, the 2023 Class, 2024 Recruitment candidates, our Board, and Community Partners. We look forward to seeing you there!
Please let us know if you have any questions via phone at 440-281-8535, or by emailing llc@leadershiploraincounty.com
Registration Deadline is Friday, April 28th.