Our team includes proud alum of the LLC Signature Class Program, the Classes of 2016 and 2017.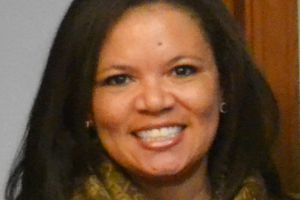 Julie Cruz

Blair '17

President & CEO
440-281-8535

director@LeadershipLorainCounty.com

About Julie:

Julie Cruz Blair has served with Leadership Lorain County for seven years, currently as the President and CEO. Born in the city Lorain, she has embraced her passion for providing individuals the resources and initiatives necessary to meet goals by investing in their community. We are rich with people full of energy, desire, and compassion for others. We need to channel this energy.

As a graduate of Cleveland State University through the Lorain County Community College partnership, she was introduced to opportunities regarding being an active community member. She currently serves on the Board for the Elyria YWCA, as the Vice-Chair, is a member of the Elyria Sunrise Rotary and most recently joined Good Knights board.  She is the mother of three ambitious children, who make her proud and drive her nuts all at once. They have each taught her unique lessons in life which includes being the example of your own expectations.

"When one finds their passion, they find the time." Each day, she witnesses the connection between people and community through outreach. Leadership is genuinely about bringing people together for the better of all – leaving things better than how they were found. Improving things is not always about changing someone or something, sometimes it is about opening your mind to a better understanding of why it is.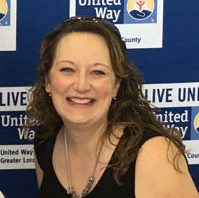 Jennifer

Gercak '16

Marketing & Communications Manager, Intern Program Director
440-281-8557

marketing@LeadershipLorainCounty.com

About Jennifer:

Originally a transplant to Lorain County in fifth grade, I never dreamed I would have chosen to stay, and been so in love, with this community and its people. Every new connection I've made has reminded me of the rich culture and history of Lorain County, and how blessed I am to be part of an organization dedicated to building up the leaders of our community and helping them grow. Raised in a family that valued hard work, and never giving up, I bounced around, unsure where my future would take me, before landing firmly in the arts field and graduating from Cleveland State University with honors. My passions extend to continuing the arts in the community and I have been a proud participant of Mighty Goliath Productions (MGP), both on stage and off, for over 20 years, currently serving on their Board. MGP is a non-profit community theater group, based in Avon Lake, that has a 59-year history of supporting the performing arts in the AL school district. Leadership Lorain County has given me the chance to experience the best that Lorain County has to offer, and to help ensure that future generations will continue to love this community. Working with the wide spectrum of individuals, seeing the connections, the difference they are making, and the personal and professional growth of our alumni and community is amazing. My favorite part of any day is when I get to hear someone say "I had no idea this was here! I'm definitely going to bring my family back and explore."
Leadership Lorain County is currently taking resumes for a part-time position. Please see information below and send your cover letter and resume to the email provided.
Programs and Administrative Assistant
Basic Overview and Job Functions
Act as the representative for programs to internal and external partners and respond to inquiries. Coordinate with upper management to define program goals and fiscal objectives. Perform administrative support duties, manage program or office documentation, and coordinate conference calls or travel arrangements. Communicate with and process requests and documents for the Board of Directors, LLC and LLC staff.
This position reports directly to the Executive Director, LLC.
Primary Responsibilities 
• Primary person for data entry into LLC data base
• Prepares and distributes Board of Director materials
• Prepares and distributes Board information; takes appropriate minutes of Board
of Director meetings
• Maintains office needs
• Communications and Mailings
• Handles logistics for meetings and programs
• Works with Executive Director and is Primary Liaison to coordinate details for
Signature Class session days and internship program.
• All other duties as assigned
Position Requirements
• Ability to interact with a wide variety of people
• Must be highly motivated and possess a personal commitment to the success
of LLC
• Conduct duties and responsibilities in a moral, honest and ethical manner
• Must be detail oriented and have the ability to prioritize, with strong project and
time management skills
• Ability to be a team player in a fast-paced environment
• Outstanding written and oral communication skills
• Strong computer skills including but not limited to Microsoft Office, and data
base management
• Familiar with website maintenance and various social media (Facebook,
Twitter, and LinkedIn)
• Knowledge of Quick Books a plus