DIFFERENCE MAKERS gala 2023
Congratulations to our 2023 difference makers honorees
THANK YOU TO ALL WHO HAVE SUPPORTED THIS YEAR'S HONOREES AS WE RETURN TO AN IN-PERSON EVENT. THIS YEAR'S EVENT IS SOLD OUT! WE LOOK FORWARD TO CELEBRATING WITH YOU ALL ON FEBRUARY 17TH.
Leadership Lorain County will be celebrating the outstanding community activism of our 2023 Difference Maker Award honorees at the Difference Makers Gala and Excellence in Leadership Awards ceremony.
We are excited to return to an in-person event as this Gala will honor individuals and an organization for their remarkable leadership and significant impact on the Lorain County community and beyond.
In total, Leadership Lorain County received over 32 nominations for this year's ceremony. Our DMG honoree selection committee, made up of two Lorain County community members, three LLC Board members, and our President & CEO went through an extensive review process of each of the nominations.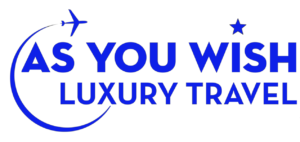 GRAND PRIZE RAFFLE SPONSORED BY AS YOU WISH LUXURY TRAVEL
Leadership Lorain County is excited to announce As You Wish Luxury Travel is once again sponsoring our Grand Prize Raffle. This year's experience takes you into the heart of Geneva on the Lake's wine country for a weekend stay at Wine Down on Vine, plus $200 to local wineries to enjoy during your stay.
Click on the button to the left to purchase your tickets – 1 for $20, 2 for $35, or 3 for $50.
Winner of Pulse Magazine's Best Charitable Event 2018
Leadership Lorain County works alongside brilliant leaders every day. These leaders make a meaningful impact in this community. Year after year, Leadership Lorain County honors individuals and an organization who have touched lives, spurred economic growth and/or made a meaningful impact in Lorain County. Our celebration culminates in our annual Difference Makers Gala!