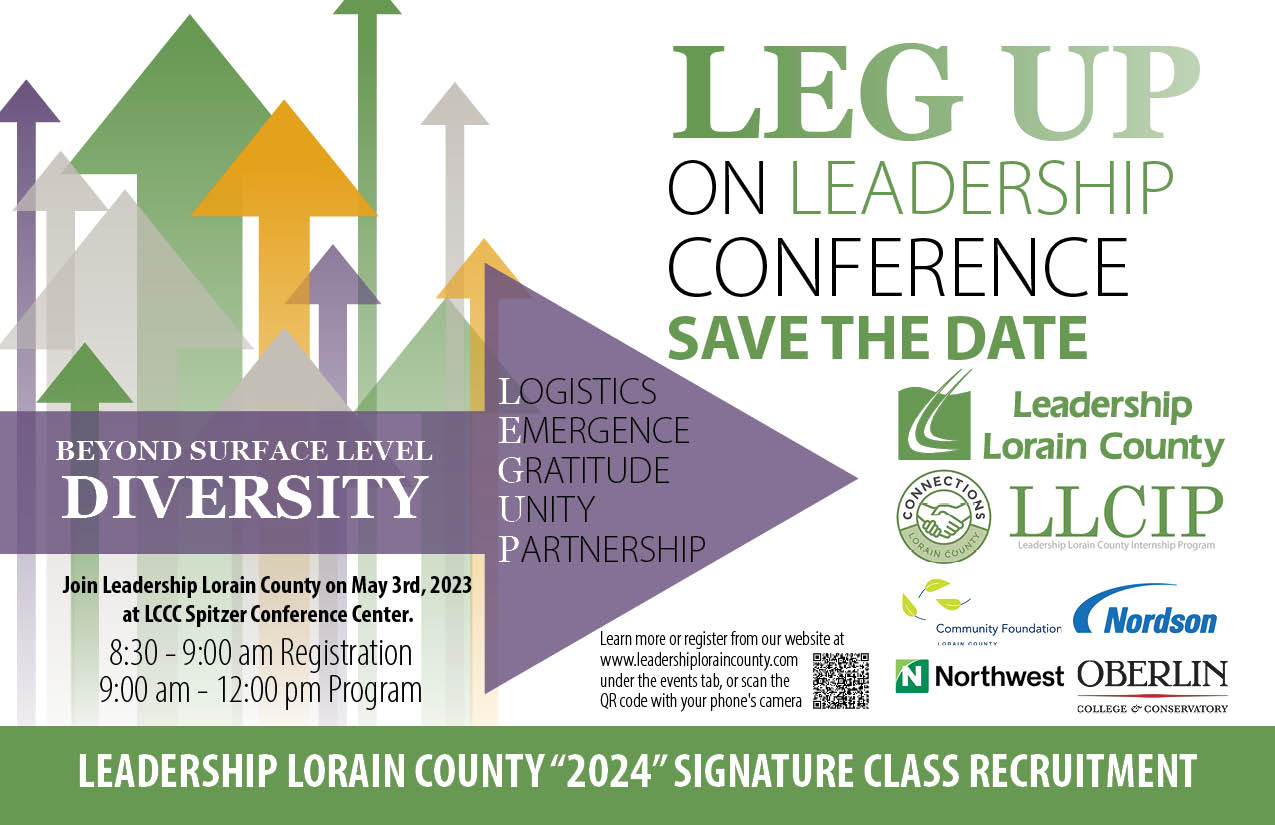 leg up on leadership SPONSORSHIP OPPORTUNITIES
**Don't See A Sponsorship That Fits Your Needs But Would Still Like To Participate, Please Call The Leadership Lorain County Offices At 440.281.8535 Or Contact Us At llc@leadershiploraincounty.com.
Download our LEG UP Sponsorship Form HERE
Payment Deadline For Sponsorships is Monday, April 24th.
Event registration deadline is Monday, may 1st.
LLC alumni & 2024 Signature Class recruits can email llc@leadershiploraincounty.com to receive a discount code for admission. Code varies for alumni vs. recruits, so please specify when contacting LLC.