CONNECTIONS FOR

YOUNG PROFESSIONALS
OUR FUTURE
Connections is a Young Professionals Networking Group for people who are ages 21-40 and work, live, or have a strong interest in Lorain County. Simply put, we want to provide the future leaders of Lorain County with a great group to help grow the county as a whole. We have events every other month, they range from social mixers, volunteering events, cookouts and more.
Connecting the Leaders of Tomorrow
Connections was created with one goal in mind: to grow and strengthen Lorain County through networking events, volunteer events, workshops and more. We believe that by being a valuable resource for young professionals in all industries we can truly make Lorain County a strong and prosperous place to live.
Supported in part by Leadership Lorain County and community supporters, Connections Young Professional Network of Lorain County strives to connect, empower and inspire our leaders of tomorrow. We plan to achieve this mission by offering outlets to connect through monthly networking events throughout Lorain County. These events will be focused on our values of service, leadership and fellowship as our CONNECTIONS will grow a stronger and more vibrant Lorain County.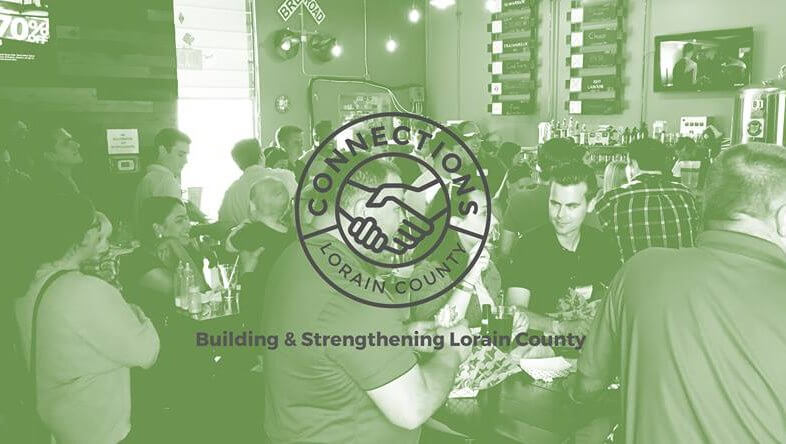 UPCOMING EVENT
October 19th, 2018
Be sure to join the Leaders of tomorrow at their 2nd Annual Halloween Costume Party. Tickets are available by visiting their event page HERE.
Costume parties not your thing, but still want to support? You can become a sponsor for this year's event. More information is available HERE.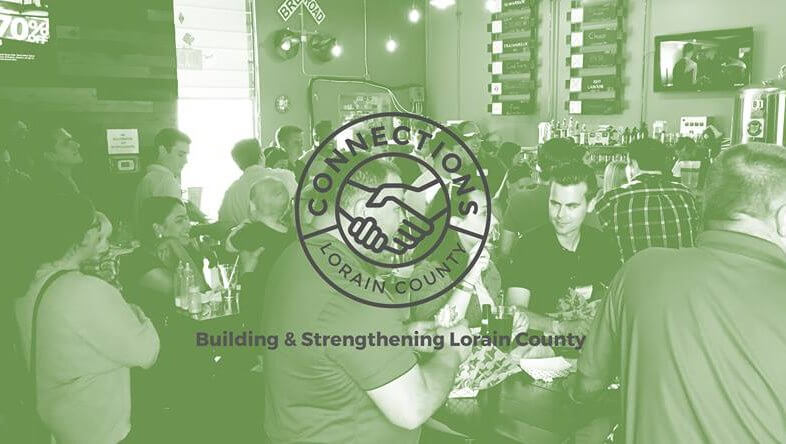 CONNECTIONS
Who Are We?
CONNECTIONS Young Professional Network of Lorain County strives to bring together ALL professions into one network for the good of the community. With a diverse range of skills, we as a collective believe that you don't have to wear a white collar to feel the benefits of networking.
Our members may wear work boots, scrubs or suits to their places of employment. They may be juggling more than one job, have ambitions of starting their own businesses or be established in their career. There is only one thing that we require of our members, and that is to Live In, Work In, or have a Strong CONNECTION to Lorain County.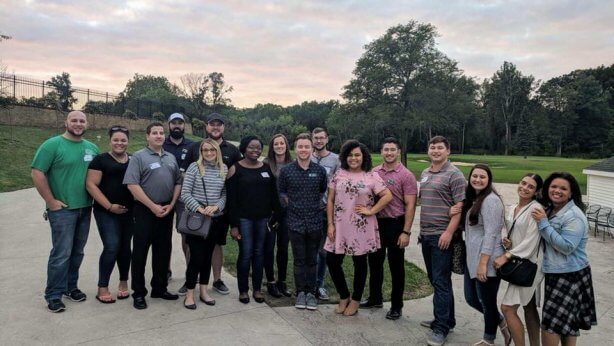 THANK YOU!
September Mixer!
We had a great turn out for our September Mixer! at one of the most beautiful facilities in Lorain County.
Valley of the Eagles is a Nicklaus designed golf course that just recently opened in the heart of Elyria. We met inside at their beautiful restaurant and bar – Black River Tavern for fun, food, and fellowship.
Looking forward to seeing you at our next event, our 2nd Annual Halloween Costume Party, proceeds benefiting the Blessing House.